Lhotse and Chamonix - 2008 SCA National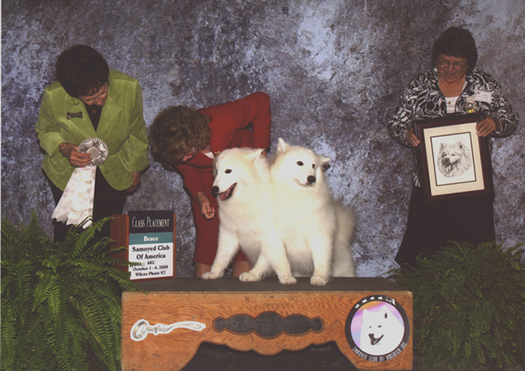 October 4, 2008 - Samoyed Club of America Specialty Show
I had the girls all stacked up, and the photographer said, "You don't want that shot" - I asked "Why?" and she said because their legs are crossed.... All three of us bent over and said "REALLY". The photographer snapped this shot and sent it for a laugh. They look like mutants!
Action shots of Chamonix - Lhotse's daughter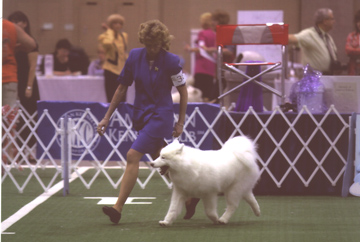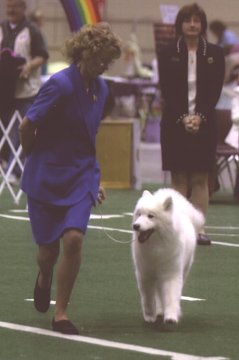 Action shot of Kasey - Lhotse's son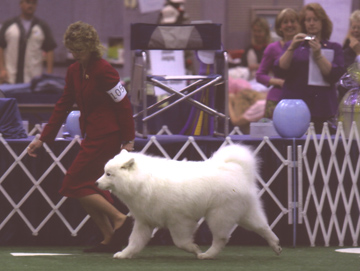 Action shots in brace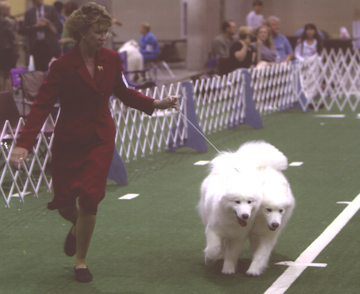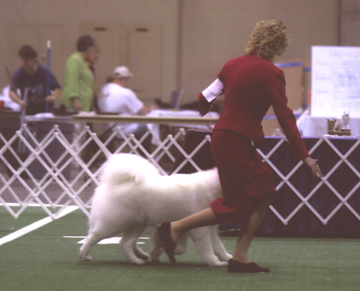 What smiling faces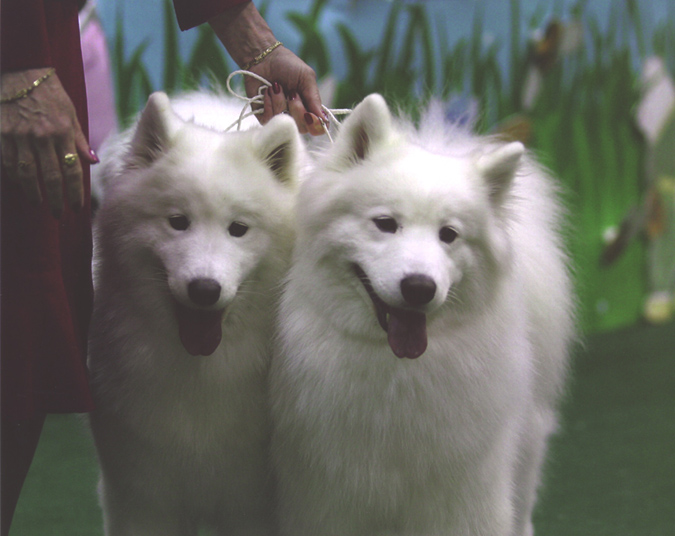 And some relaxing time on the table - and a 3 generation picture with Gail on the way home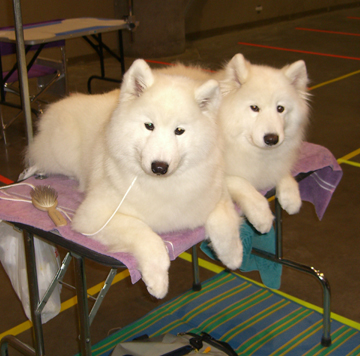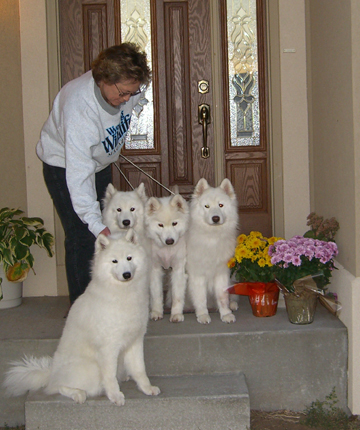 Specialty Judge: Jean Fournier
Handled by owner Lynda Tusoni

Owners: Lynda & Larry Tusoni
Angels Camp, California
Email for More information
Member of the
Samoyed Club of America

Designed & Hosted by Goldrush World Access
Copyright © 2003 - 2008
Larry and Lynda Tusoni
All rights reserved